Here are a few ways you can get involved at Hillcrest Church.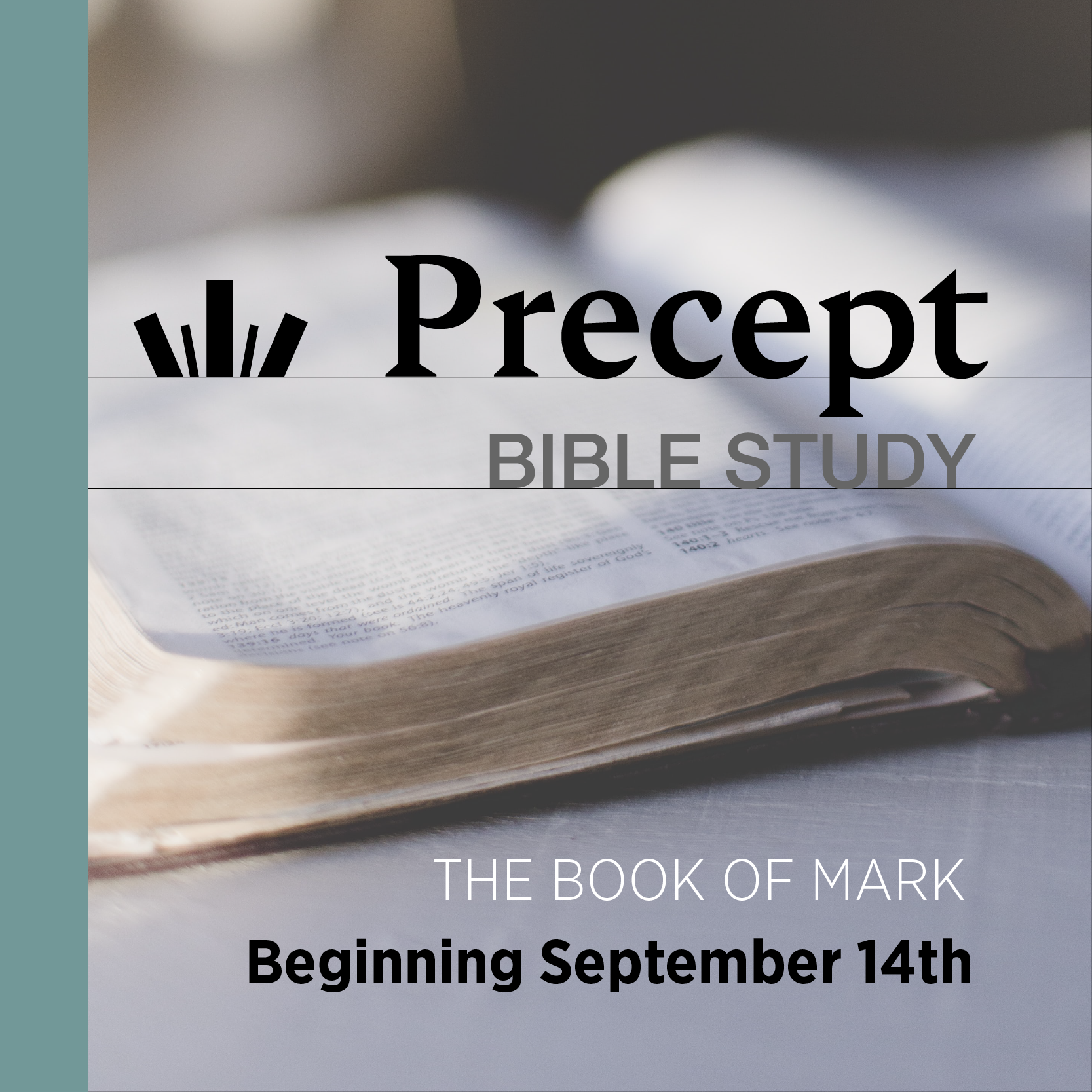 Precept Bible Study
Join us this fall for an in depth study of the book of Mark. Our Precept Upon Precept tour of this gospel will include 9 lessons, completed as we meet online via Zoom every other week beginning September 14th. We will begin our time together with a group discussion of the lesson, followed by a teaching video from David Arthur.
TIME and DATES:
Bi-monthly Monday evenings online at 6:30pm,
September 14 & 28,
October 12 & 26, November 9 & 23, December 7, January 4 & 18
ORDER WORKBOOK:
RESERVE A SPOT:
412 Middle School Fall Camp
WHERE: Camp Firwood
September 26th, 10am-4pm
REGISTER NOW:
Parents/Guardians – this link will take you to the Parent Registration first where you will fill in our info and let us know how many students you are registering and if they would like to have lunch that day. After you complete that registration you will be directed to the Student Registration where you will be able to fill out the information needed for each of your students.
FOR MORE INFORMATION:
Youth Pastor Dan Pursley
Associated Youth Director Hannah Dreblow:
Moms group would love to warmly welcome you to our gatherings this fall. We will be meeting Tuesday evenings 7:30-9pm beginning September 22nd. All moms are welcome! We will be offering two different types of gatherings (see below for details). Mamas only please – no childcare provided. Find us on Facebook for community and more details: Hillcrest Moms Group.
Moms Group | Taste and See

1st and 3rd Tuesday
Evenings 7:30-9pm
​This evening has been created to provide a space to commune with God through guided prayer and contemplation. You can hope to learn new ways to practice God's presence in your life and or deepen the practices you already hold dear to your heart. No outside preparation is required for each week's gathering. We believe God knew our souls would be burdened at this time in our lives. We are confident Jesus is inviting you to this time so you may 'drink deeply of the pleasures of Him. And experience for yourself the joyous mercies he gives to all who turn to hide themselves in him.' Psalm 34:8. Come be a part of the banqueting table. Do not bring anything other than yourselves for all other details will be divinely provided.
FACILITATOR: Kelli Jensen
Moms Group | Esther Study

2nd and 4th Tuesday
Evenings 

7:30-9pm
Come to gather with other women in a safe way to study the book of Esther with other momas. We come from different backgrounds and different stages of motherhood. Our time together is spent studying, sharing and praying. Zoom option available.
FACILITATOR: Kristi Knipp