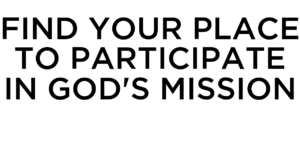 If you call Hillcrest your church home, serving is a great way to meet other like minded people by sharing the work it takes to keep all of our ministries and facilities humming.
This year we are looking for 99 co-workers who will use their time and gifting to participate in what it takes to make Sunday services happen. Please check out the "Hillcrest Serves Together" board that is hanging on the wall between the Fireside Cafe and the Lobby. There you will find specific job descriptions of ways you can serve in the upcoming year.
Here are just some of serving opportunities at Hillcrest:
Children's Ministry: Do you love Jesus and kids? Do you find joy in helping young ones engage in Bible stories? Do you like to have fun? This might be the perfect place for you to serve.
Youth Ministry: Do you love Jesus and teens? That is a special combo! Our youth ministry is looking for amazing mature Christians who love to invite youth into their lives and engage them in meaningful discipleship.  Most of your serving time will be on Sundays mornings or in mid-week small groups!
Hospitality Team:

Ushers & Greeters: Can you smile, say "hello", and make people feel welcome? This is the place for you!
Coffee/Tea Team: Do you find joy in the smell of fresh coffee? Do you love to serve behind the scenes?

Worship Team: Are you musically gifted? Do you love to use your musical talents to help God's people engage in worship? Our worship pastor would love to meet with you!
Tech Team: Do you love computers? Are you tech savvy? We are always looking for more people to engage in serving through the Tech Team!
These are just SOME of the serving opportunities at Hillcrest! We want to help you connect through serving.  There is a place for YOU!
For more information email Hillcrest@HCBellingham.com!
If you know what area you would like to serve in, you can sign up here