Here are a few ways you can get involved at Hillcrest Church.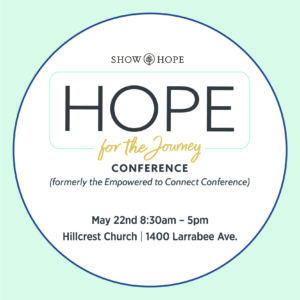 Hillcrest's Hope Restored for Foster and Adoptive Families is offering a one day Trust Based Relational Intervention (TBRI) training for foster/adoptive parents and those that work with children from "hard places."
Date: May 22nd
Time: 8:30am – 5pm
Location: Hillcrest Church: 1400 Larrabee Ave.  Belligham, WA
(large sanctuary where we can be socially distanced if still necessary)
Cost: $20 for registration 
Box lunch and snacks provided.
Training certificates will be provided.
To Register go HERE
Email questions to: HopeRestored@HCBellingham.com
Includes teaching, Insight, and More from…Show Hope Founders: Mary Beth & Steven Curtis Chapman, Show Hope Executive Director: Emily Chapman Richards + Daren Jones & Amanda Purvis from the Karyn Purvis Institute of Child Development at TCU.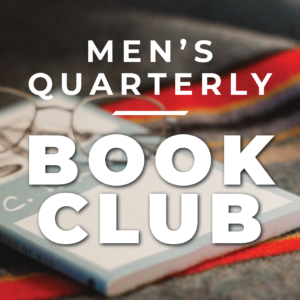 May 14th at 7pm
Calling all Men who like to read!
It's been four years now that we have been doing a quarterly Men's Book club.
This spring, we will read The Screwtape Letters. Our group meets together on a Friday evening to discuss the content over snacks.
Meeting location to be determined, depending on weather we may be outside or over Zoom.
For info, contact Norm Hale at norman.hale@zoho.com
Come cheer on the Hillcrest softball team as they play in the Whatcom County Church Softball League. Games will be in Lynden.
4/26 @ 6:30pm Hillcrest and Spring Creek #1, field 4
5/3 @ 7:35pm Hillcrest and Cornwall, field 3 and 8:40pm against Sunrise #1, field 2
5/10 @ 6:30pm Hillcrest and New Song #1, field 4
5/17 @ 8:40pm Hillcrest and Faith, field 1
5/24 @ 6:30pm Hillcrest and Rome Community, field 2

Hello creative, artistic friends!
It's time again to gather together around our screens for fellowship and art-making. Join in anytime!
We will begin at 9am with prayer, welcome each other, have a brief devotional, and share what we are working on.

Sunday
May 16th | 2-3:30pm

Multi-Ethnic Kingdom Team Gathering – Our Multi-Ethnic Kingdom Team is hosting a gathering on Sunday, May 16 at 2pm for anyone who identifies as a person of color or ethnic minority at Hillcrest. They want to introduce themselves, share a sense of their vision, and begin building connections with this community at Hillcrest. The gathering will be from 2 – 3:30pm, you can either meet at Hillcrest or join via Zoom.  Email mekt@hcbellingham.com for more info or if you would like the Zoom link.

Psalm 34:8 reads, "taste and see that the Lord is good; blessed is the one who takes refuge in him." Or as written in The Passion translation, "drink deeply of the pleasures of this God." Experience for yourself the joyous mercies He gives to all who turn to hide themselves in Him, as we gather to worship through guided, creative prayer and active contemplation. There is no outside preparation. Simply imagine a banquet table being laid out for you, a guest with no hostess gift required or requested. Just come.
Just be. Just taste and see.
LEADER: Kelli Jensen
DAY/TIME: 1st and 3rd Tuesday evenings 7:30-9pm
WHERE: at Hillcrest
LIFESTAGE: Any Adult
GENDER MIX: Women
Contact Info: caleb.kelli.jensen@gmail.com

Come gather with other women in a safe way to study the book of Psalms. Our time together is spent studying, sharing and praying. We will be meeting Tuesday evenings over Zoom and in person at Hillcrest, 7:30-9pm, beginning February 9th.
LEADER: Kristi Knipp
DAY/TIME: 2nd and 4th Tuesday evenings 7:30-9pm
WHERE: on Zoom and at Hillcrest
LIFESTAGE: Any Adult
GENDER MIX: Women
Contact Info: kristiknipp@gmail.com