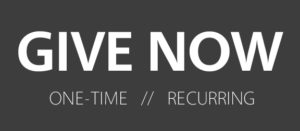 ——-
We desire to be a generous community partnering with Jesus in His mission to our neighbors and the nations.
We encourage everyone who calls Hillcrest home to use these options for participating  (in order of preference):
#1 Give Online HERE.

Please select the bank transfer as the payment method. While we do offer credit/debit, bank method has the lowest transaction fees.
Gifts can be allocated to multiple designations. Click on the designation drop-down menu, scroll down to the bottom of the list, and select "Multiple Designations".
If you have issues logging in to the online giving portal, try resetting the password. Direct any help requests to bookkeeping@hcbellingham.com with your contact information and we will follow-up as soon as possible.
You can identify your bank routing and account number on a check or through your online banking.
The online giving portal offers both one-time and recurring gift options. You can cancel your recurring giving at any time.
Online giving helps the church process more gifts with less time and input from our staff.

#2 Mail your check payment to the church:

Hillcrest Church, 1400 Larrabee Avenue, Bellingham, WA 98225.

Please ensure that any designated gifts include a separate note or indication in the memo field. Otherwise, it will be treated as general giving. We recommend that you do not mail cash.

Leverage bill pay through your bank or give from a donor-advised fund.
The bank or donor-advised fund will prepare and mail the check for you.
Indicate whether it's a one-time gift or recurring.
Make payable to Hillcrest Church or Hillcrest Chapel.
If your gift is designated for a purpose or mission(ary), request that they add this note to the memo. When there is no visible designation, it's treated as general giving.

#3 Drop off your gift in one of the designated giving boxes at the Church!
Gifts to University Christian Ministries should be directed to:
Online: Campus Christian Fellowship (CCF) website – https://www.ccfministry.com/support
Mail: University Christian Ministries (UCM), 1400 Larrabee Avenue, Bellingham, WA 98225
* If gift is supporting an intern or missionary, please include a note or memo on the check.
While Hillcrest Church does accept gifts on behalf of UCM, it results in less administrative processing by directing your gift to UCM.
Note: All non-gift payments for classes and trips (camps, retreats, missions) are processed through our "Forms and Applications" page. Thank you!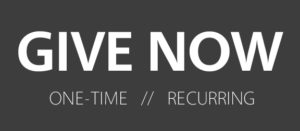 Every bit counts and our Generosity multiplies our capacity!